Home. It's in your nature.
Close your eyes and drift away. Imagine unspoiled views, endless shorelines and inviting waters. The Estates at Waters Edge is Lakeside Living at its best just 45 minutes west of Edmonton. Conveniently located on the North Shore of picturesque Lac Ste Anne, our community is close enough to be a weekend retreat or a full-time residence.

Our community creates a place for people to connect with other residents, bound together by common ground. Inspiration comes from an abundant connection to nature, promoting health, happiness, and well- being. Everyone at Waters Edge values a lifestyle that is uniquely our community, with the extraordinary blend of friendships and hassle-free living that can only be discovered in a community like this.
Welcome to The Expanded Larch on Lot #11. This home is a version of our award winning Larch Floor…
Welcome to the Sequoia house on Lake Front Lot #3. This 4-bedroom home is coming soon to Waters Edge…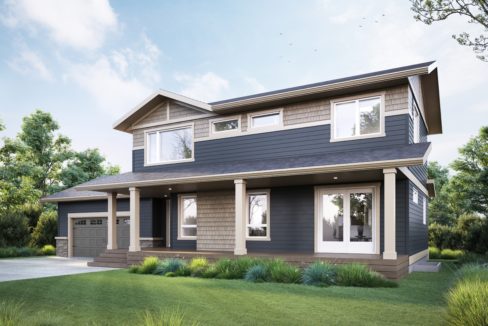 Welcome to our Aspen Home #508. Brand new design recently completed at Waters Edge! In this 1660 Sq Ft…
Step outside and take in the beauty of Lac Ste. Anne, including the enviable, panoramic views that uplift and inspire, all only a short drive away from the vibrant hub of urban Edmonton. Located in the heart of Alberta, Waters Edge provides an unsurpassed quality of life where sunrise and sunset take on a whole new meaning.

Own a lake property for half of what you thought. Half the cost, twice the fun!
Learn more about opportunities for shared ownership.
It's Open House season and now is the perfect time to come by and find…
The days are longer, the geese are returning, the snow is melting, and finally spring…
Community and connection are important parts of life—no matter where you live. At Waters Edge…